My Favorite Healthy Easter and Passover Recipes + Tips!
Tips and Recipes for a Healthy Easter/Passover
Staying healthy over the holidays can be a big challenge, especially if you are not in control of the cooking. Below are a few tips and recipes to help you stay on track but still enjoy the holidays!
1. Offer to bring a dish. Not only do you score major points with the hostess but this is the best way to ensure there is a healthy dish for you to eat at the party (see my favorite recipes below).
2. Eat a small snack 1 hour before the party. Try having a piece of fruit, a handful of nuts, or veggies and dip before going to the party. If you show up absolutely ravenous you will be more likely to dive head first into the candy bowl.
3. Allow yourself 1 "indulgence" per party. If you can't live without your mom's famous holiday dessert, it's ok to have a slice. Just make sure you do not go overboard and center the rest of your meal around healthy items like veggies and lean protein.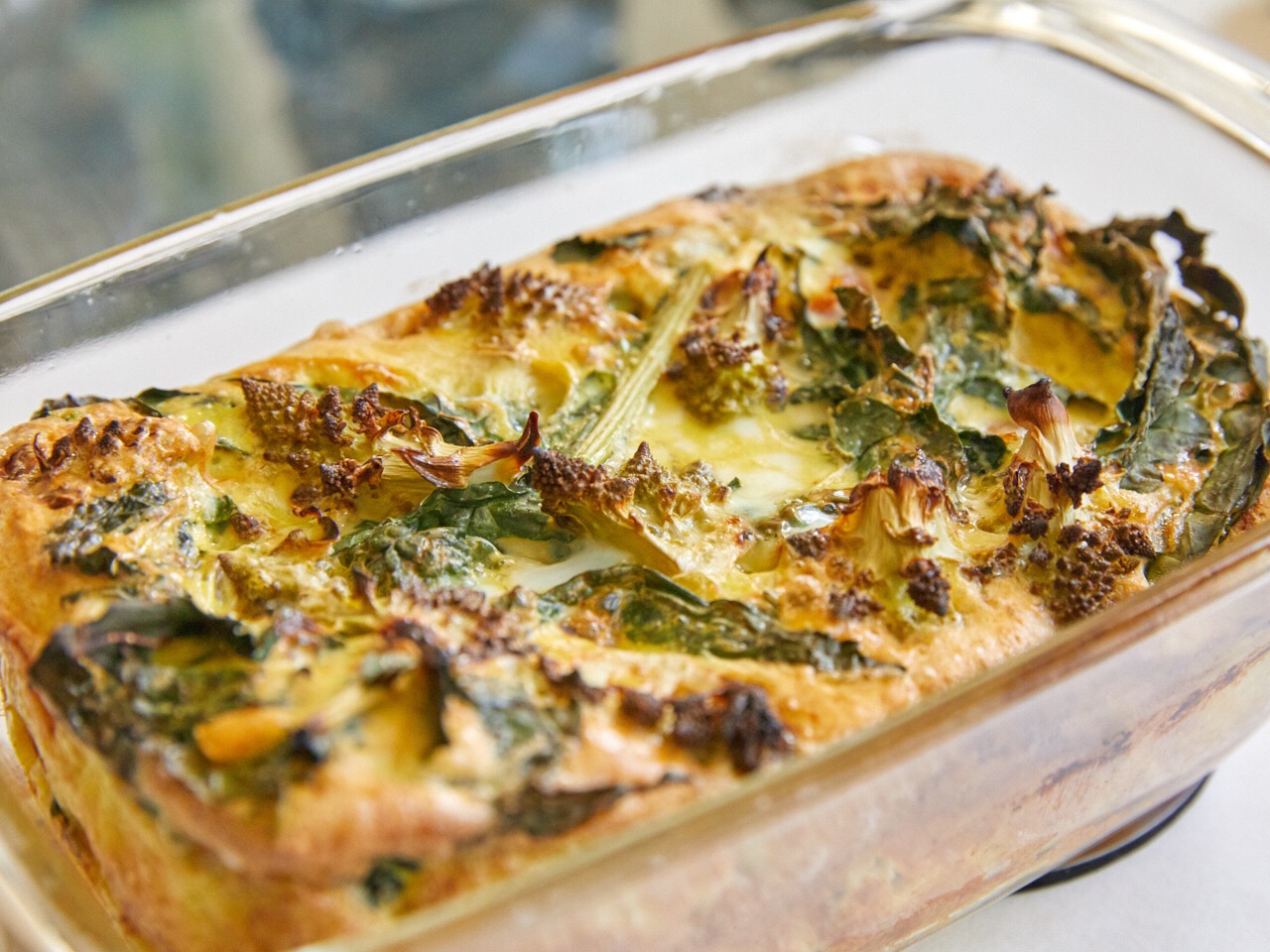 For A Healthy Easter Brunch
Ingredients:
1/2 head Romanesco (chopped into florets)
7 Eggs
1/2 cup Unsweetened Almond Milk
1 tsp Garlic Powder
1 tbsp Nutritional Yeast
1 tsp Sea Salt
1/2 cup Kale (chopped)
1/2 cup Cherry Tomatoes (sliced)
Directions:
Preheat oven to 375.
On the stove, bring a large pot of water to a boil. Drop in your cauliflower florets and let cook for 5 to 6 minutes (or until tender when pierced with a fork). Roughly chop the cooked cauliflower and set aside.
In a bowl, whisk together egg, almond milk, garlic powder, nutritional yeast, salt and chopped spinach. Toss in chopped cauliflower florets until evenly coated.
Pour mixture into a baking dish and bake for 45 minutes.
Remove from oven and let cool slightly before serving. Enjoy!
Banana Chocolate Macaroons
Because Nobody Wants To Pass-Over Dessert!
Ingredients:
1 Banana (ripe)

1/4 cup Coconut Oil

1/4 cup Maple Syrup

1 tsp Vanilla Extract

1/3 cup Cocoa Powder

1 1/2 cups Unsweetened Coconut Flakes

1/4 tsp Sea Salt
Directions:
In a medium mixing bowl, mash the banana until most of the clumps are gone. Stir in the melted coconut oil, maple syrup, and vanilla.
Sift in the cocoa powder and stir until combined. Now stir in the coconut, optional chia seeds, and fine grain sea salt to taste.
Line a baking sheet with parchment paper or a non-stick mat. Using a spoon or retractable ice cream scooper, scoop rounds onto the sheet. Place sheet in the freezer for around 20 minutes, or until macaroons are firm.
Store in the freezer until ready to enjoy. They will soften at room temperature.